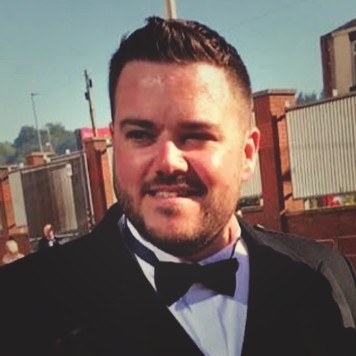 Interviewee:
Job Title:
Company:
Industry:
Can you tell us a little bit about yourself, your background and your company?
I am the CEO for JA having joined the business as Commercial Director. I have worked in SaaS predominantly focussed on sales for over 12 years. I was the first sales person hired by FreeAgent to introduce their Accountancy tool to the accountants channel as well as help partner with Iris selling their branded version of FreeAgent which was known as Openbooks.

JA was founded by some incredibly smart ex Sage guys who believed the temporary worker space was underserved. During the time since our inception back in 2010 we have evolved to specialise in payroll, Umbrella payroll and limited company accountancy software serving the temporary worker space.

We have always been custom branded and work with some of the biggest providers in our sector.
How did you first become involved with SafeRec?
We had heard about Saferec and their product offering and we were of course excited by its potential. As soon as the charismatic Seb reached out to me on LinkedIn I jumped at the chance to work with him.

Sometimes you meet people and just know instantly you need to be working with them - Seb is one of those people.
What do you believe sets your company apart?
Tenure - we have stood the test of time. Being 12 years old means we have seen most things, dealt with most situations and can advise with confidence.

Payroll is payroll...... to a point.

We believe you don't buy software from a supplier you partner with them. We invest heavily in the relationship to make sure you are using as much of the system as possible to gain the efficiencies you require to be successful.
What do you think are the biggest challenges facing The Umbrella Industry today?
Keeping up with the ever changing legislation changes and demands. We are in a marketplace where transparency is key. Being able to demonstrate the Umbrella is doing the right thing is simple to do as a snapshot but harder to do on an ongoing basis.

Scaling the business to be able to deliver good service but keep it profitable is always a challenge. We believe in getting the correct systems in place on day minus 1.

What we mean by this is ahead of either trading or scaling up to the next phase of the business it is very prudent to get your systems and processes in place so you are ready and prepared to scale.
How do you think SafeRec help to address these challenges?
Proving and demonstrating compliance in real time is something all Umbrella companies would love to be able to do - short of giving access to their payroll software this is tricky to do - the Saferec integration facilitates this using anonymised data so 3rd parties and the end worker can be confident of the supply chain doing the right thing all of the time.