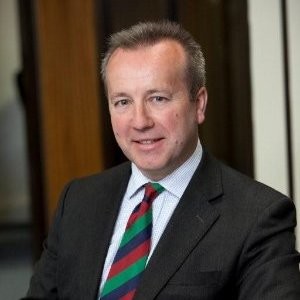 Interviewee:
Job Title:
Company:
Industry:
Richard Champion
CEO
Merco Medical Staffing Limited
Recruitment Agency
Present your Recruitment Agency
Merco Medical Staffing ("Merco") is a leading recruitment agency within the healthcare sector. We offer both temp work and permanent roles to our candidates. Our contractors are typically senior nurses, doctors and GPs. We work with many of the large, medium and small health providers, both within the NHS and in the private sector also. If you are seeking well paid quality work within our scope of business, then we would be delighted to hear from you.
How important Payroll Compliance is to you?
Compliance is an essential pillar of our business. We ensure that all aspects of our business are fully compliant, from contractor documents right the way through to contractor payroll. In terms of payroll, we have come across a number of contractors who have been subject to HMRC investigation. These investigations are relentless, and there is no escaping a large tax bill if your contractor payroll affairs are not in perfect order. We seek to offer contractors the maximum protection against HMRC investigations, and this is done through Merco engaging SafeRec's support such that we work only with fully compliant payroll providers. We continue to carry out due diligence on all our payroll providers, and we will only work with those whom meet our exacting standards.

Our Clients also take a keen interest in our payroll compliance. We are happy to share with clients our processes for payroll compliance. We want our clients to be protected against the Criminal Finances Act 2017, and we work with our clients such that agreed processes achieve this objective.
What sold you on working with SafeRec?
We have really enjoyed the benefits from working with SafeRec. Sebastien and all the SafeRec team have been incredibly responsive right from the outset. They have added additional efficiency to Merco's processes for monitoring payroll providers through the usage of AI. SafeRec's interaction with our supply chain has added an important level of audit into our processes, which has in turn guaranteed a much greater level of compliance. We now manage our payroll provider PSL with a high level of efficiency and complete transparency over our payroll provider supply chain.
What changed/improved since you used SafeRec?
Much has improved since we started using SafeRec, including:

Better management of payroll providers;
The Payslip audit service ensures Umbrella Compliance;
More accurate pay information is presented through the Key Information Document service.
What would you tell someone who's considering using SafeRec?
We would wholeheartedly recommend SafeRec to anyone considering using them. The simplification and efficiency that results from using their services cannot be matched by anyone else. Sebastien at SafeRec leads a professional and responsive team who give first class service. The impact on our business from using SafeRec's services is very positive.
Is there anything else you'd like candidates and end-clients to know about your partnership with SafeRec?
SafeRec are simply the best within their sector, and Merco is delighted to partner with SafeRec whilst working towards our common goal of perfect payroll compliance!